Promotional/profile products
Lanyards, pins, club pins and badges. We build your brand with details.
Badges with adhesive backs
Woven badges can be formed just as desired. Our woven badges are of the densest and finest quality we have and are entirely polyester. The precision of the weave, in production, can be as much as 1 mm and there are up to twelve different colours to choose from where shading and tinting are also possible. Woven labels are also available with self-adhesive backing and the entire label can be cut as desired.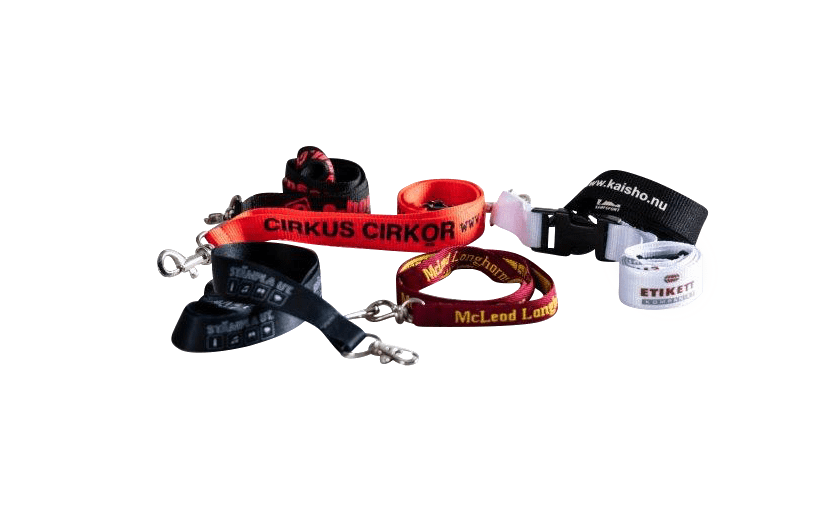 Lanyards
Lanyards are available as single-sided or double-sided weave or single-sided and double-sided with print in several different qualities. Combine the strap with various accessories such as a carabiner hook/snap link, safety catch attachment or quick release attachment. Available in different shapes and colours and available in 10-25 mm width.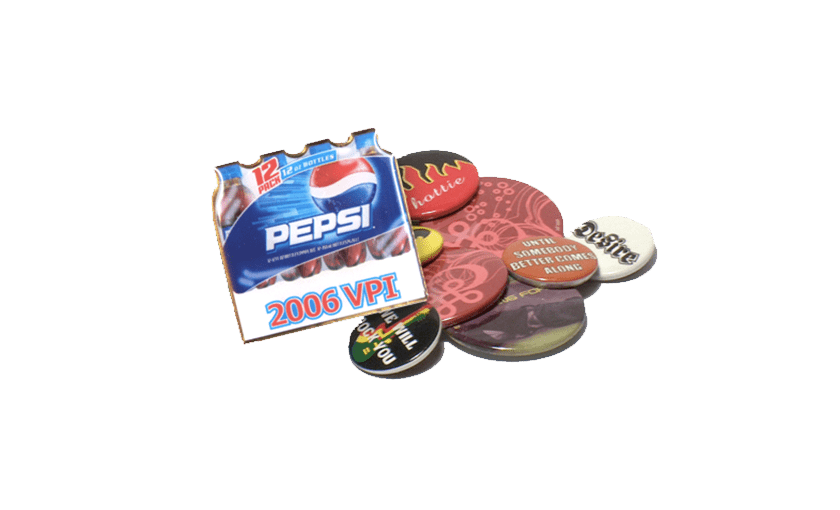 Pins/club pins
Pin on your logo! Pins or Club pins as they are known are an easy way to reach out with your message. Thanks to their low unit price, they can be used as giveaways at trade fairs and can quickly spread your brand or message. Pins can easily be attached to clothes, shoulder straps, bags and other types of textiles. Available in several different qualities. Usually delivered with a needle or "butterfly" lock.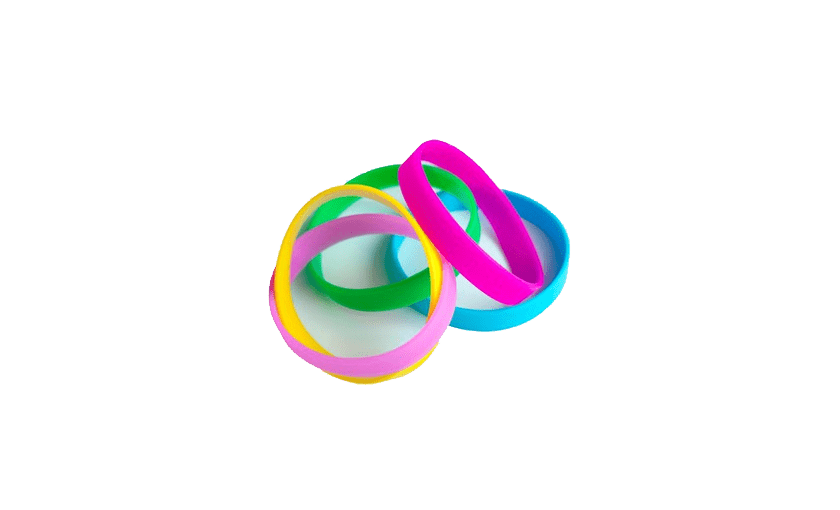 Silicon Band
A perfect advertising band that has a message or company name on it. We can both emboss and print. Silicone bracelets are cheap and can be made in unique designs.